---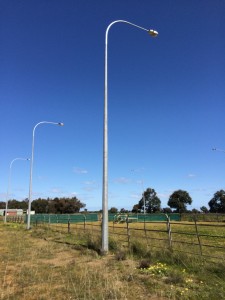 Lighting Infrastructure:
Tenco Engineers provide specialist advice to the lighting industry. A number of established light pole manufacturers rely on Tenco Engineers for design services for lighting pole design and advice. Tenco Engineers are experienced in foundation design and certification for site specific soil conditions encountered on site.
Temporary Structures:

Tenco Engineers are industry leaders in the certification of temporary structures. The growth of the pop-up phenomenon has kept Tenco busy providing certification to local authorities that adequate hold down has been provided to prevent Marquees becoming airborne in extreme wind events. Tenco work with some of Perth's premiere event companies certifying Grandstands, Stages, Marquees and Platforms.
---
Residential Structures:
Tenco Engineers provide efficient design for single story houses, two-storey houses, swimming pools, patios, retaining walls and can even assist with existing unapproved structures with retrospective advice and certifications.
Tenco work with a number of local designers and contract draftspersons to deliver competitively priced solutions with quick turnarounds.
---
OUR OTHER SERVICES:
Site Classification Reports:
Tenco are equipped to provide site classification assessments in the Perth Metropolitan Area.
---
Forensic Investigation:
Tenco have experience in assessment of structural failures providing specialist advice if a failure occurs.
---
Bushfire Attack Level (BAL) Reports:
Tenco can provide BAL certificates in accordance with AS3959 when requested by certifying authorities.