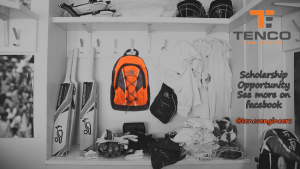 Tenco Engineers is proud to be offering a scholarship opportunity to a young Tafe or University Student balancing the challenges of further education whilst remaining active in community club sport.
At Tenco Engineers we believe involvement in team sport instils values of teamwork and mateship which are critical skills to have when entering the workforce.
The recipient of the scholarship should be enrolled in tertiary education at the date of application.
The recipient shall be a registered player with Joondalup Kinross Cricket Club for the 2016/17 season.
Applications close 5:00pm Friday 30th September 2016.
Full terms and conditions are available on request by email to enquiries@tenco.com.au
Benefits include:
$1 per Run
$10 per Wicket
Senior Membership paid for by Tenco Engineers.
Total Value of Scholarship estimated at $1000.
Please send your applications to enquiries@tenco.com.au