---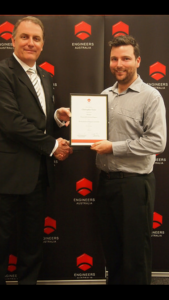 Tenco Engineers is a structural engineering consultancy based in the Northern Suburbs of Perth, Western Australia. Established in 2015, Tenco aims to provide efficient service to the Engineering industry at a level of excellence beyond all competitors.
We are specialists in what we do. In less than 24 months we have established ourselves as a consultant of choice in the Perth industry growing on the reputation and performance of our founding director, Chris Tenni MIEAust CPEng.
Chris is a Chartered Professional Engineer, graduating from the University of Western Australia in 2007 with Honours. With 10 years of local experience, Chris is our dynamic leader whose energy and motivation for the profession is unparalleled.
The business was founded on the principles of engineering excellence, unrivalled service and specialised expertise.
We have established a network of local professionals to provide services outside the structural engineering scope. We collaborate, knowledge share and provide our clients with optimal solutions on every project.
Below is a snapshot of some projects Chris has provided Structural Engineering solutions for.